Brothers & Friends Attend "Phi Kappa Theta Day" at the Rock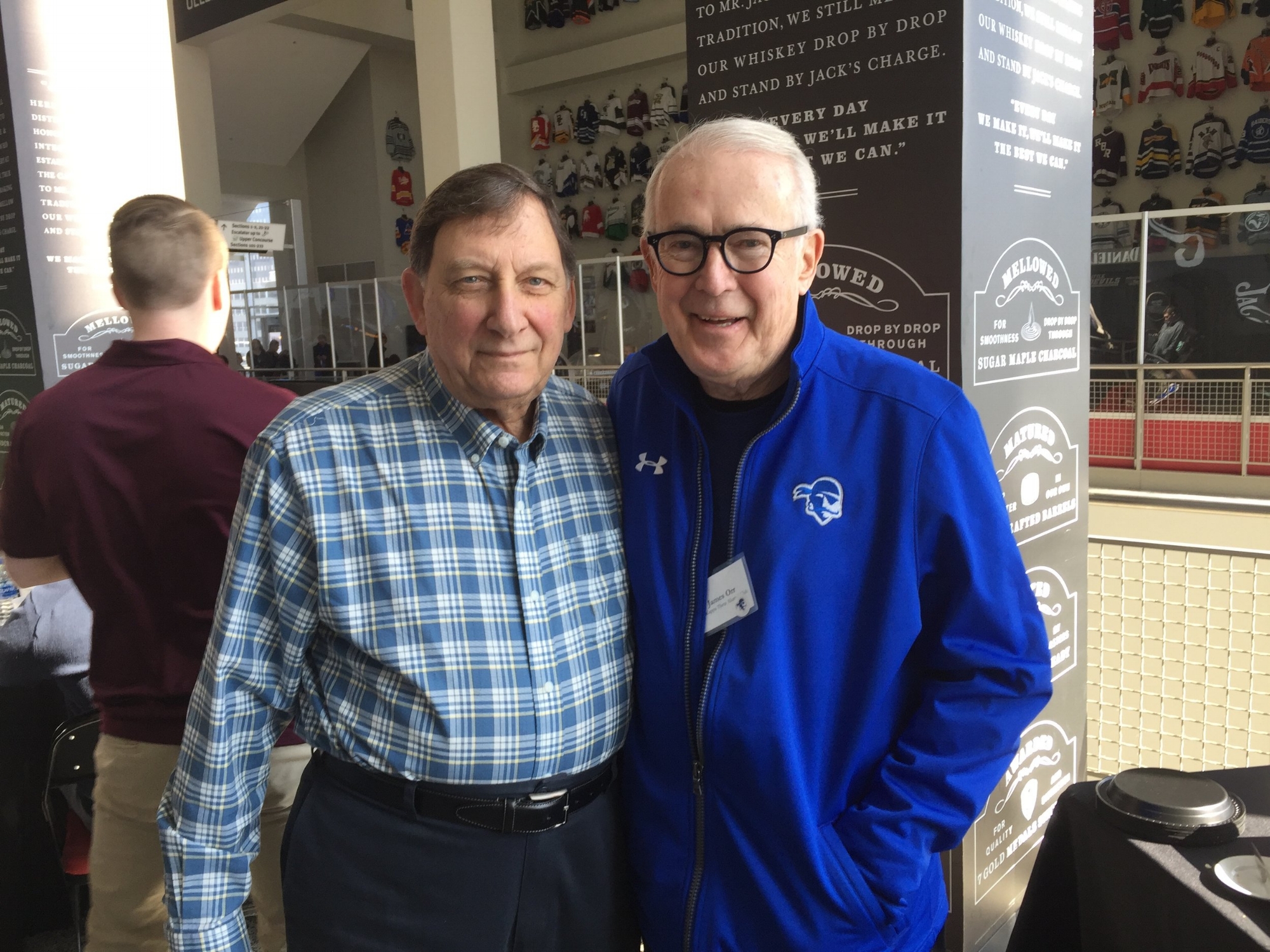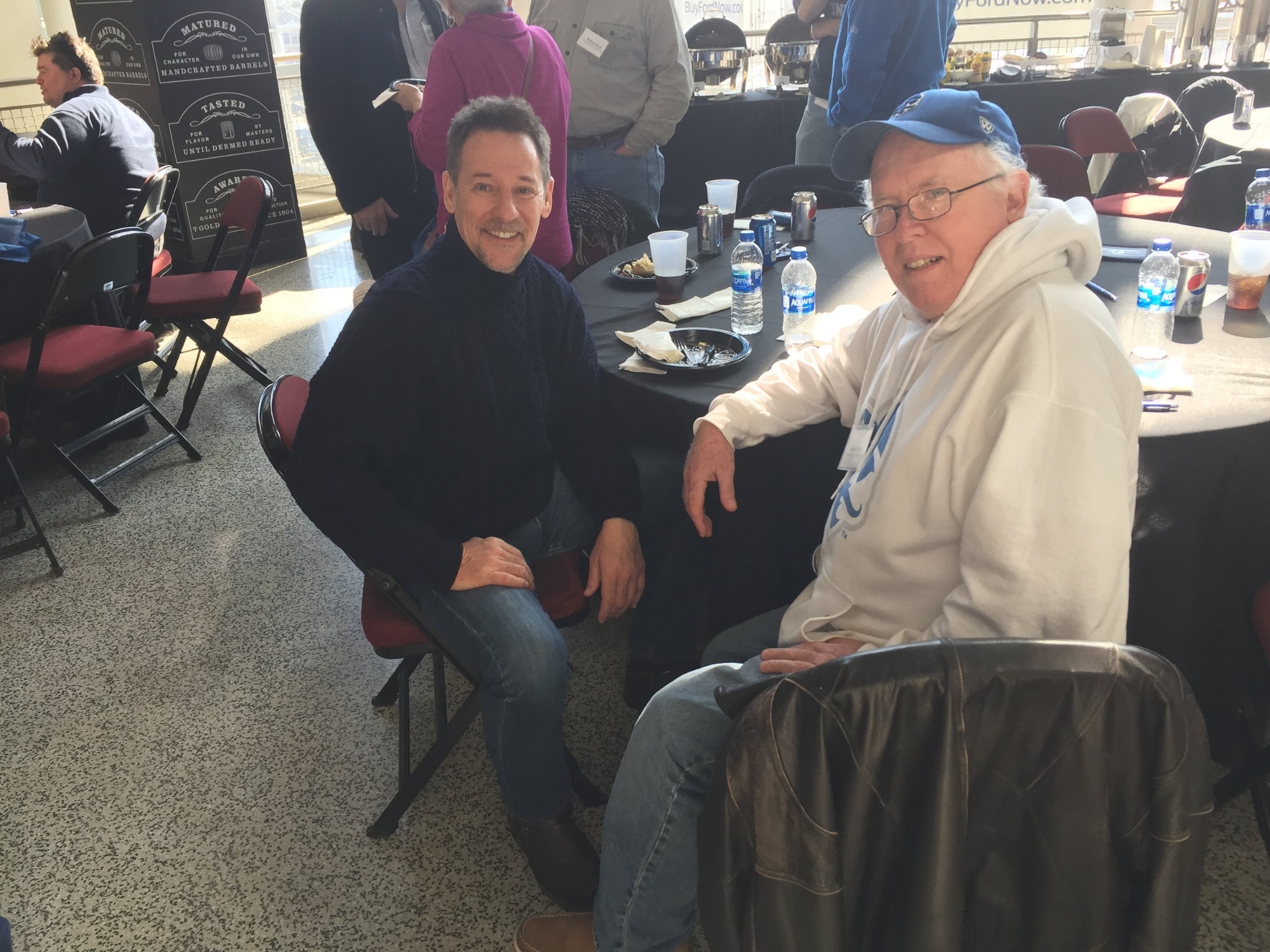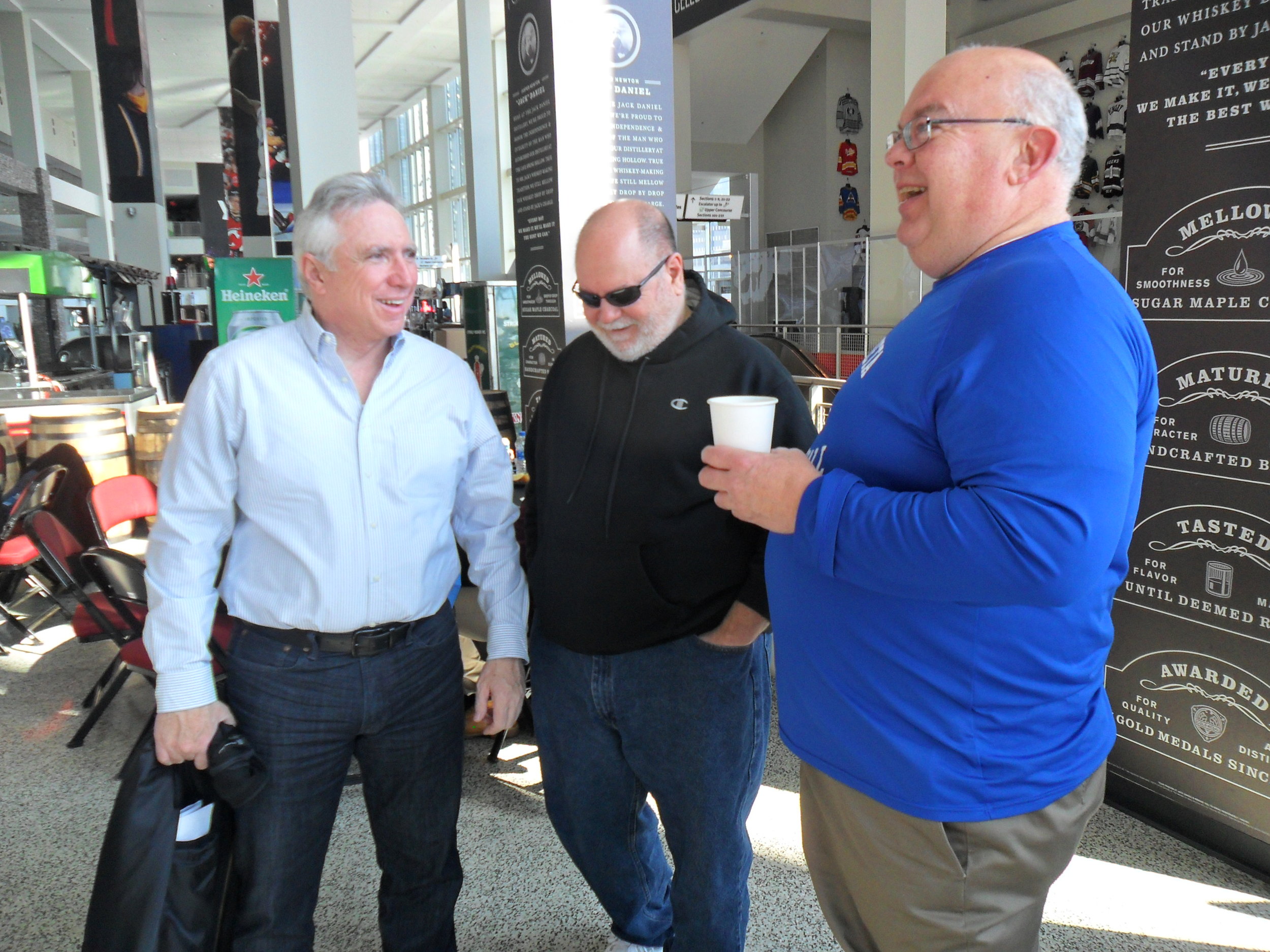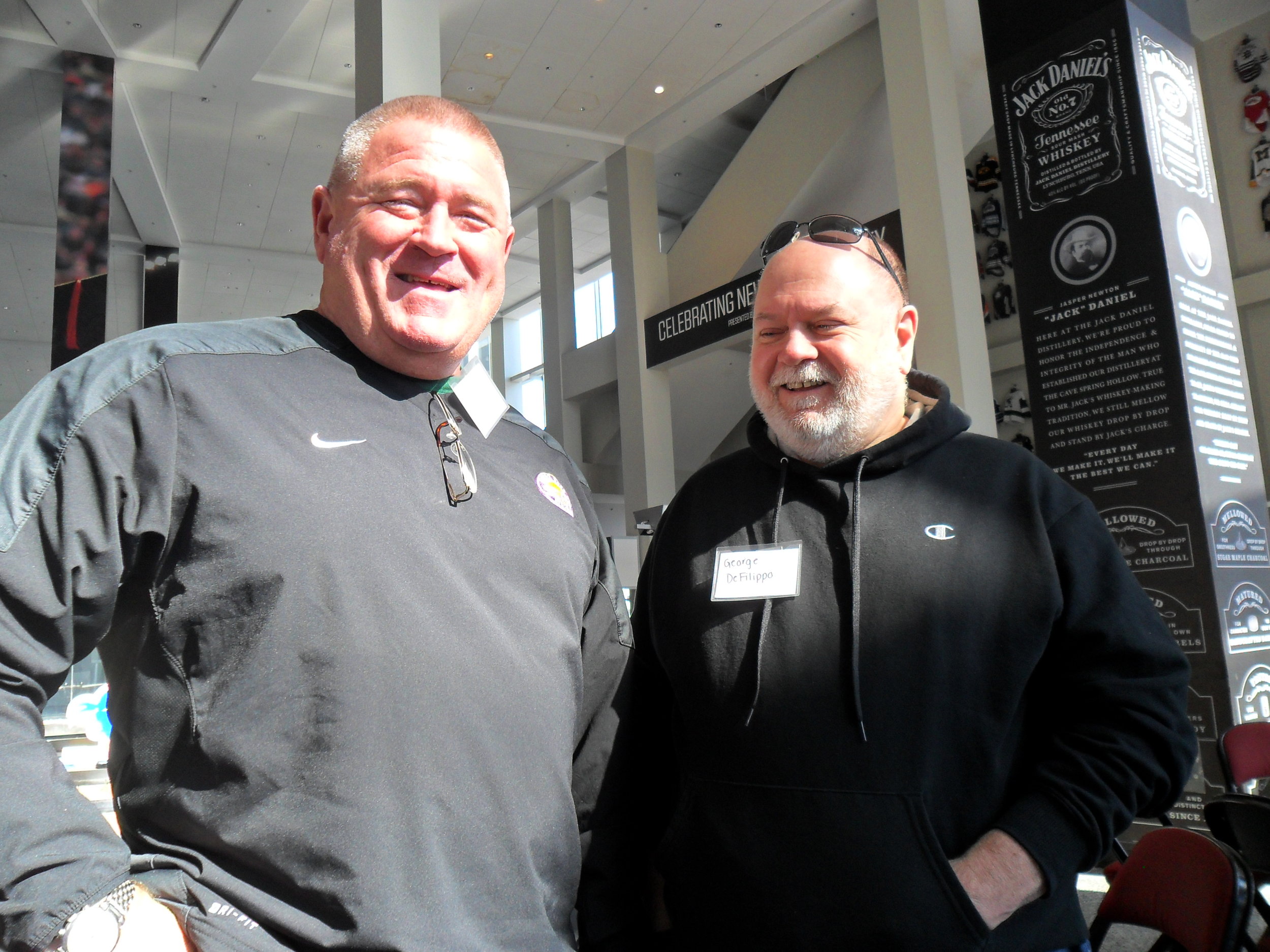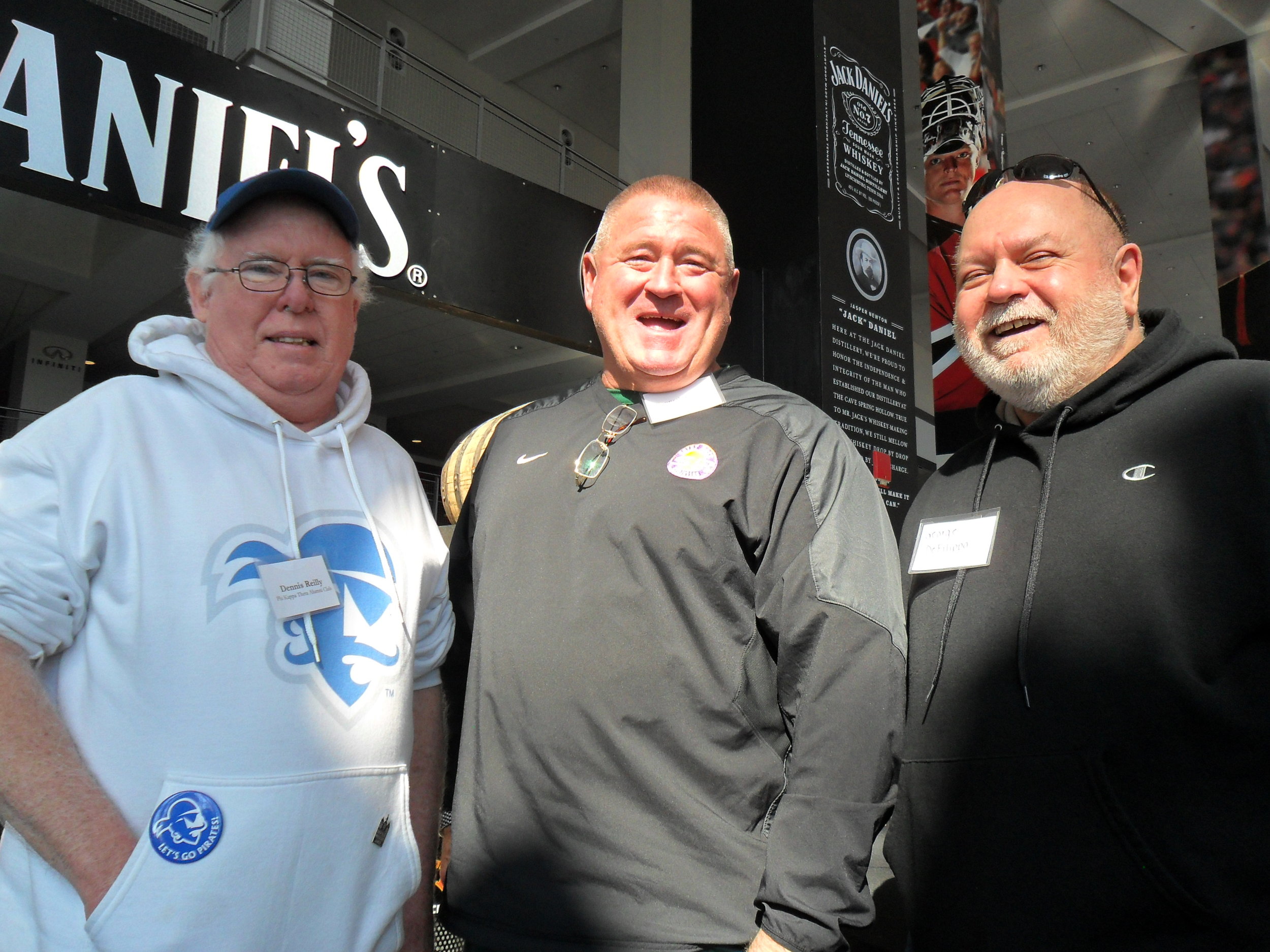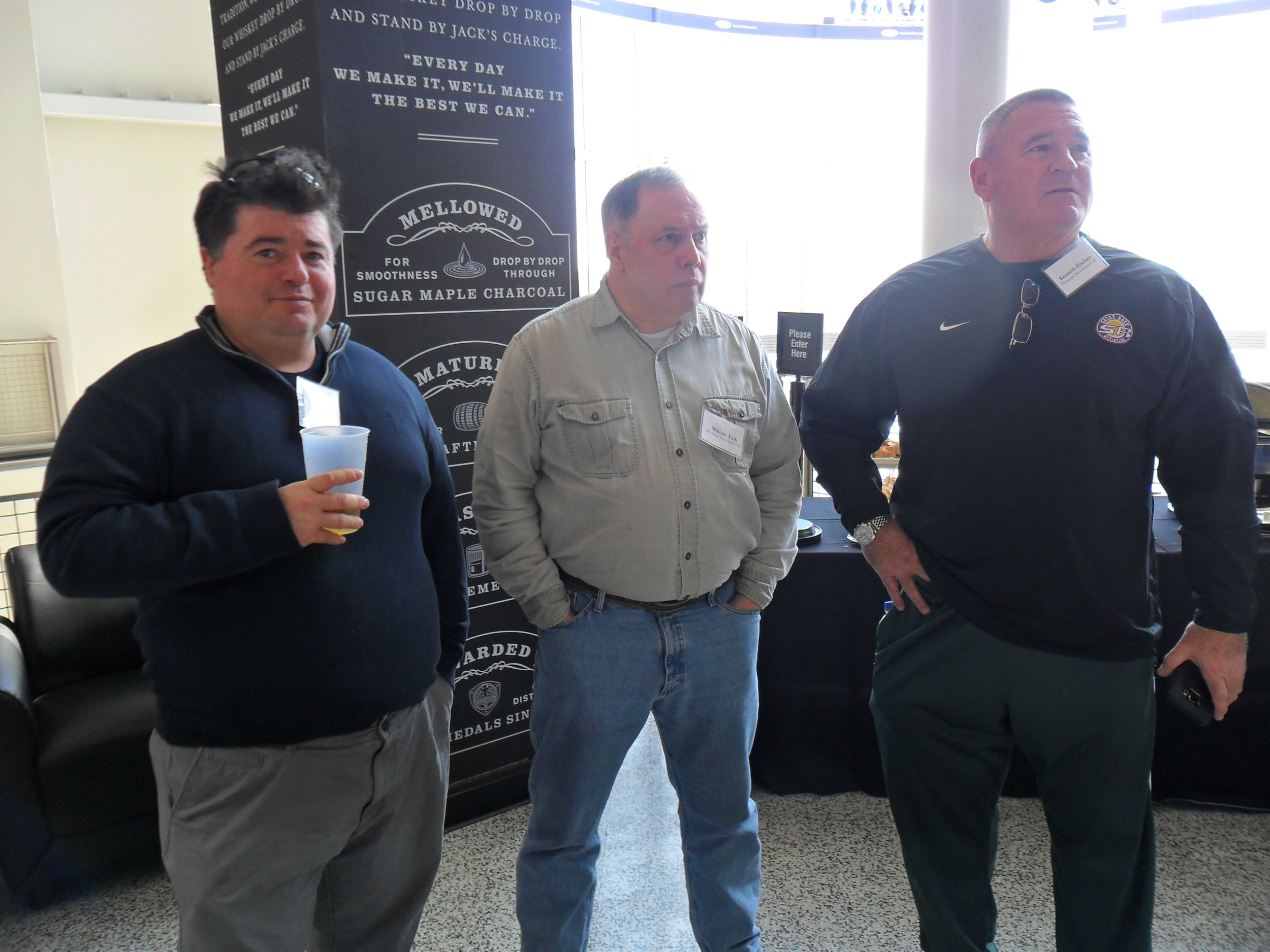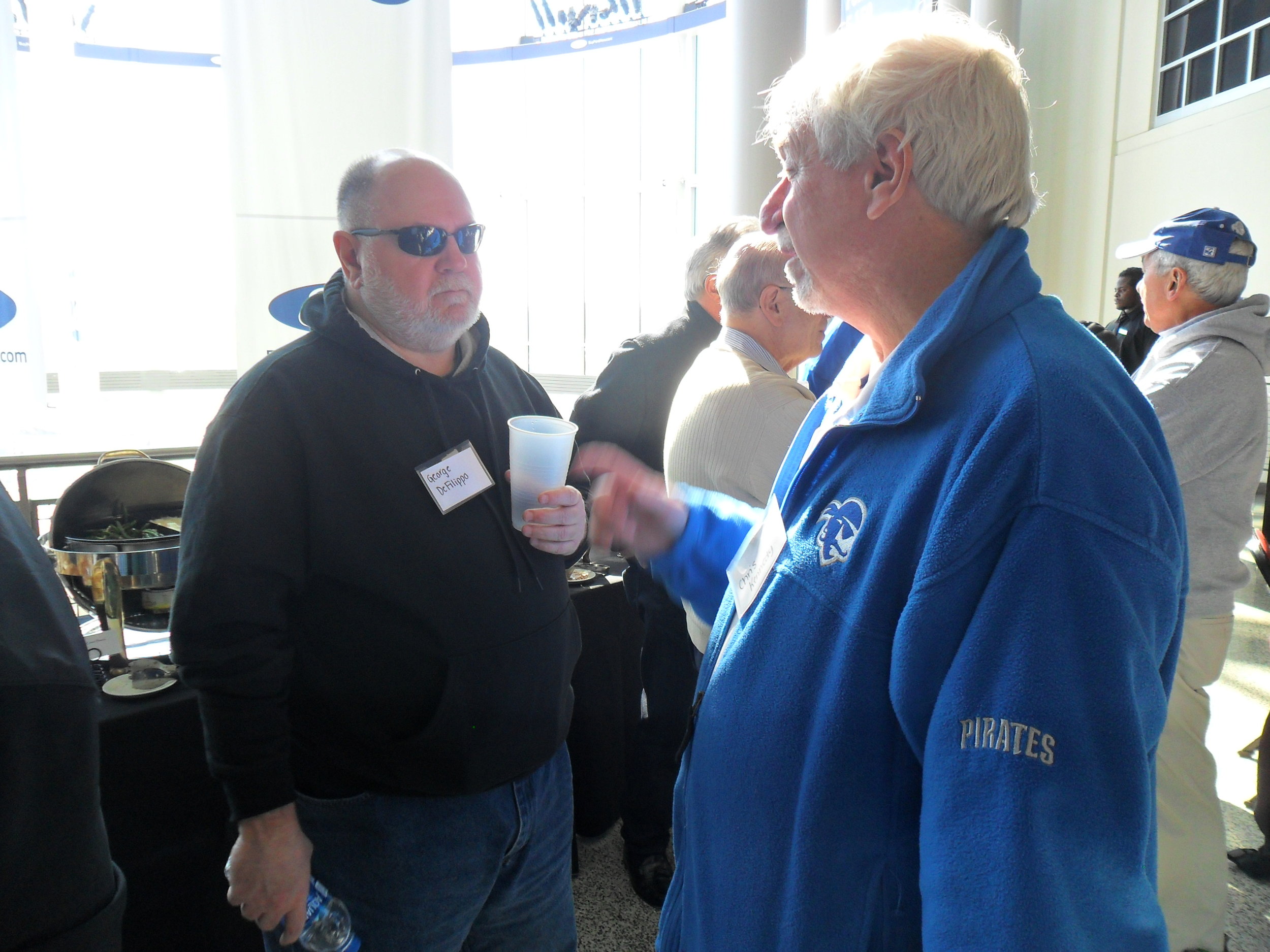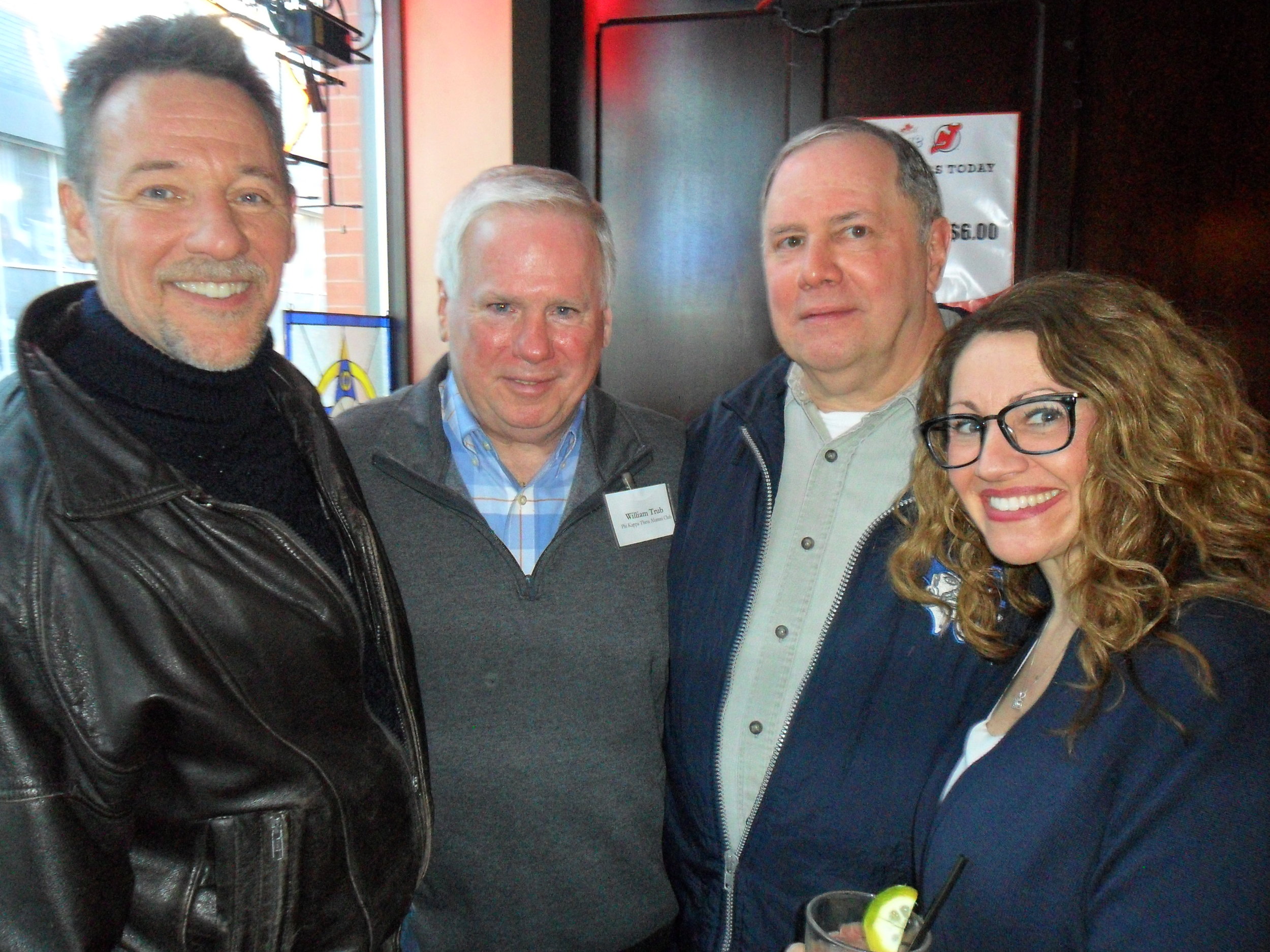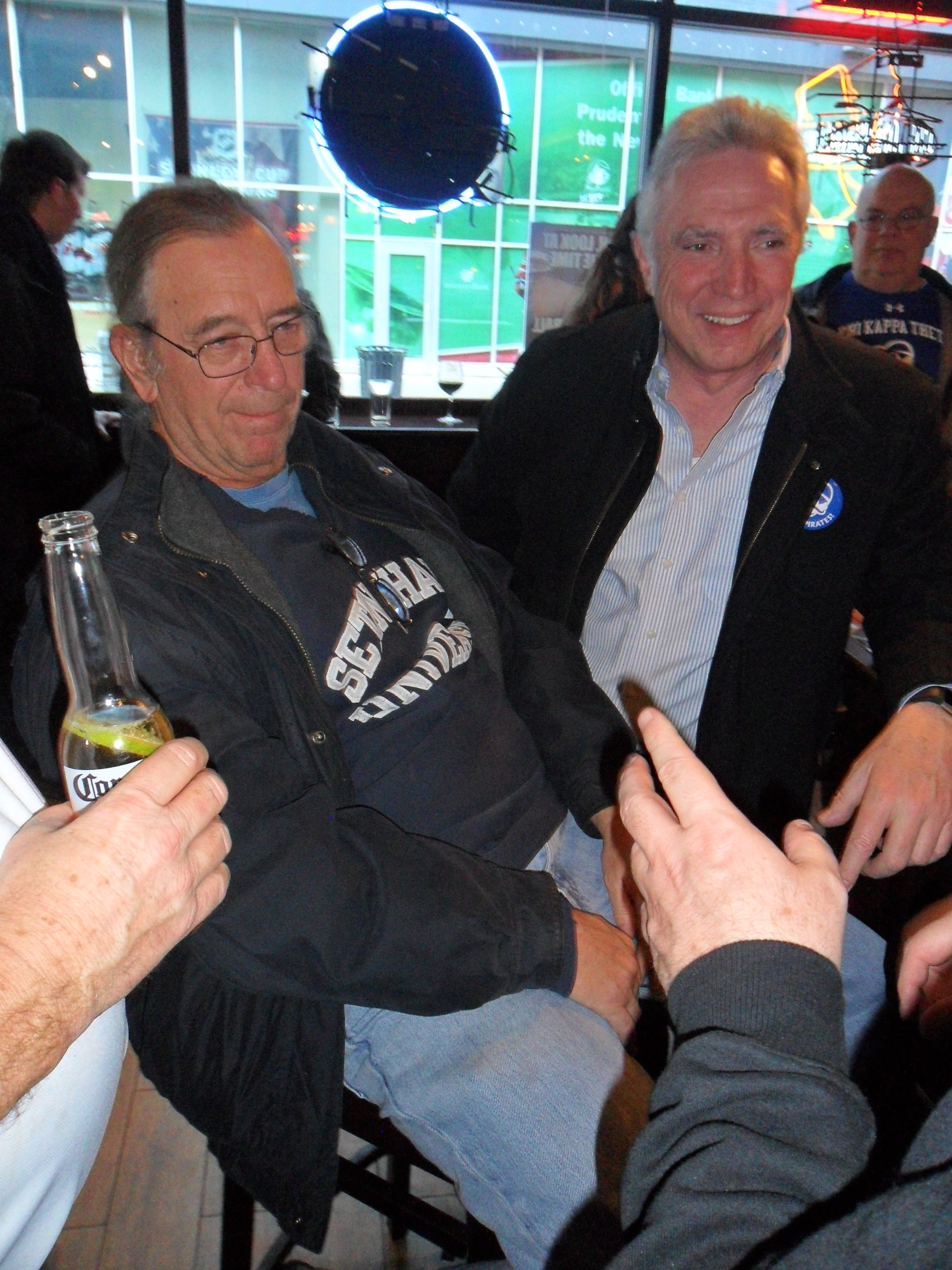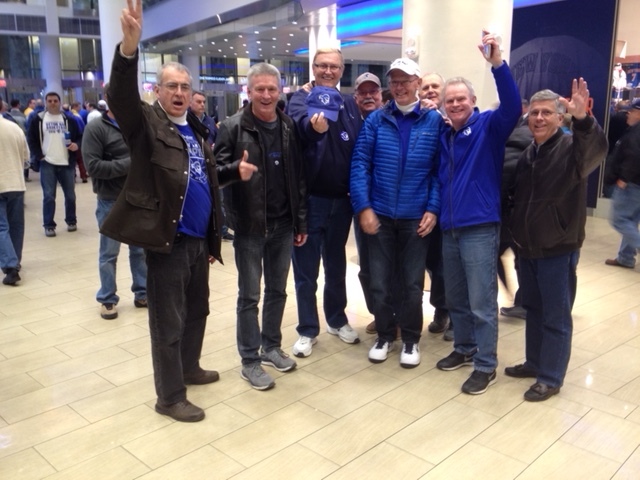 More than 50 Phi Kappa Theta alumni and friends attended a buffet brunch before the Seton Hall v. De Paul men's basketball game at the Prudential Center in Newark on February 18th. The Pirates defeated the Blue Demons by a score of 82-77.
The annual event, known as "Phi Kappa Theta Day at the Rock," was hosted by the Phi Kappa Theta Alumni Association, the alumni chapter of New Jersey Phi Beta Chapter. The buffet offered an ample variety of food, including appetizers, soft drinks, beer and wine. The Seton Hall University Alumni Office provided financial and e-mailing support for the affair.
Charles R. "Chuck" Guariglia '64, PKT Alumni Association President, thanked the brothers for coming. He said they spanned all eras of the fraternity, ranging from James Orr '61, who was president in 1959-60, to Christopher Vandeweghe '18, who was undergraduate chapter president in 2016-17.
Guariglia was elected President at a special alumni meeting held on January 20, 2018. Also elected were: Justin P. Jackson '12, Vice-President; James T. Spaeth '65, Treasurer; and John E. Gawryluk '76, Secretary. The brothers voted to change the name of the alumni chapter from The Setonian Foundation to the Phi Kappa Theta Alumni Association of Seton Hall University, which is also a Seton Hall Alumni Club.
Guariglia promised to rebuild and revitalize the PKT alumni association.
"For 53 years, the PKT alumni chapter has provided oversight, advice, and counsel to the undergraduate chapter and through social events, has been a conduit for alumni brothers to stay in touch, renew old friendships, and forge new ones," Chuck added. "We plan to sponsor more social events like this in the future. But right now, we need younger brothers to serve on the Board of Directors. We need fresh thinking and new approaches."
Matthew Borowick, SHU Interim Vice President for University Advancement, also addressed the group. He applauded the fraternity for its decades of service to the university and community.
In welcoming remarks, Borowick said: "We have a very diverse alumni board comprised of 25 dedicated Setonians. But there is only one Greek organization with a seat on the Board of Directors of the Seton Hall Alumni Association: Phi Kappa Theta. That's because the fraternity alumni had demonstrated their organization, their bond and their love for Seton Hall in numerous ways. So, we recruited PKT representation on the board. Each helped develop stronger binds between Phi Kappa Theta and Seton Hall."
Guariglia serves as the current PKT representative on SHU's Alumni Board. Richard E. Dooley '69 and Dr. Michael J. Vacca '67 are at-large members of the board.
"The new name of the alumni association immediately states who and what we are," Chuck said. "We sincerely hope the name change and other new initiatives will make it easier for brothers to get involved in Phi Kappa Theta fraternity events."
Guariglia also emphasized that more PKT alumni brothers must donate to Seton Hall each year, since the alumni gift giving rate directly impacts the rankings of colleges by U.S. News & World Report. In recent years, the percentage of SHU alumni who donate annually is just S alumniais ju8.5% – well below that of other Catholic universities: Villanova (20%); Providence (17%); Georgetown (16%); Fairfield (13%); Marquette and Creighton (12%); and Fordham (9%).
In the magazine's rankings, all donations – both small and large – count equally in calculating the colleges' alumni gift giving percentage. So, the size of the gift doesn't matter. No contribution is too small. What matters most is the number of alumni who give.
Donations to SHU can be made on line here or by mailing a check made payable to Seton Hall University to: SHU, Division of University Advancement, 457 Centre Street, South Orange, NJ 07079. To speak with an SHU staffer for help deciding what works best for you, call (973) 378-9801.
There are about 1,000 SHU brothers in the Alumni Association of Phi Kappa Theta at Seton Hall University. PKT alumni interested in serving on the Board of Directors of the Phi Kappa Theta Alumni Association should contact Chuck at guarigliac@yahoo.com. For more information, visit the association's website at: https://www.pktalumniassociationatshu.org/.
The chapter at SHU traces its roots to the local Phi Beta Sigma Honorary Service Fraternity, which was installed on April 28, 1962 as New Jersey Phi Beta Chapter of Phi Kappa Theta. PKT was the first national fraternity approved by Seton Hall University.
Phi Kappa Theta National Fraternity, with headquarters in Indianapolis, has 44 chapters and one colony nationwide.